The GIF Dithering option available on v5.3.6 or later version.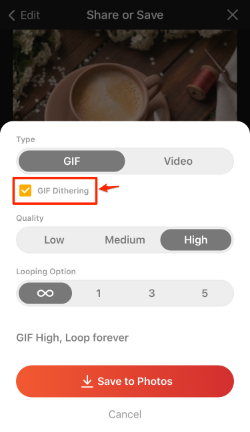 When you save the file as GIF with dithering, it can make your GIF more natural.
GIF file format has a 256-colors limit, so when you make a GIF file from a true-color image, it can be perceived that the quality gets lower because of color reduction. In order to minimize this problem, we provide the dithering option. Since the result can be varied depending on the type or situation of the original file, you can use the dithering option however you like.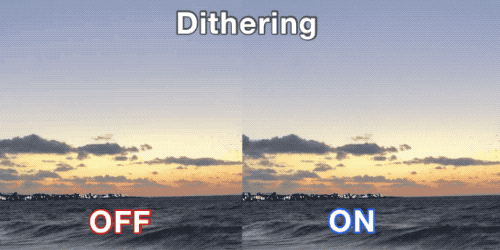 Reference
Dither - Wikipedia
👉 Do you need more video editing features? Try VideoDay!
👉 GIF's Low Resolution / Why is it not high quality?