Please tap the below GIF size button on the Share or Save page.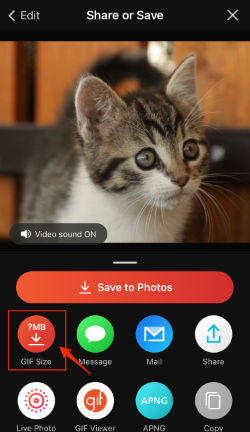 You can select "Maximum File Size" within 250KB, 500KB, 1MB, 2MB, 3MB, 5MB, 10MB, 15MB, 20MB

This feature is available only for GIF but not for a video file.
This feature can be useful when a platform you would like to upload or share does not accept a bigger GIF than a certain size.