How to make a meme with a still photo
1. Select one photo and tap Done
2. Tap "A Frame Still Photos."
3. Select meme style canvas in Canvas.
4. Type text and tap Done to save or share.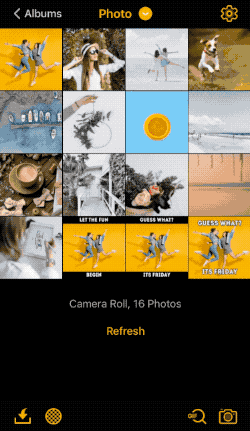 When you choose one photo to make and click "A Frame Still Photos," one still photo will be saved as .jpg but NOT .gif.
You can also make memes with videos or GIFs.
#Meme #Mememaker #memecreator